Amazon Seller Central
Are you thinking to get in to the most profitable market of online selling? selling on Amazon?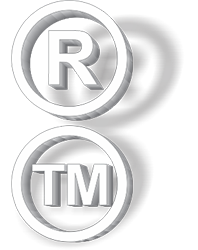 Before you start selling on Amazon, you must trademark your business first. You work hard for your listings but right after you get the stars and reviews which help you to sell more of the product, your listing (your ASIN) will get hijacked by other sellers, so they use your listing to sell their products.
In PiXi Club we can trademark your business fast to avoid hijackers or listing jumpers use your listing to sell their own products
We will register your brand in Amazon Brand registry so your business would be protected and if you ever complain about other sellers jumping on your listing Amazon will remove them or sometimes suspend their account immediately.
You will get located in 3 different location on Google Map
You can vote and comments on our related blogs which is much helpful to promote yourself on google
Ability to upload your articles on Iranian Real Estate website and create a very good backlink for yourself
Iranian Real Estate is a very good source for promoting your image online
Iranian Real Estate is a good source to find agents related to Real Estate and Mortgage so it's the best place to collect rating and comments for yourself and is very helpful for your rating on SEO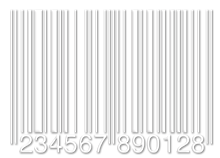 One of the most important factors Amazon needs is to identify your product with a unique number (UPC Code/GTIN). We will take care of the GTIN registration and the product barcoding for you. in some cases we can save you money by offering you the UPC numbers as you go so you do not need to go with expensive UPS/GTIN packages.
IMPORTANT NOTE: DO NOT buy UPC/GTIN numbers on kijiji or any unknown sellers.
As you can see on Amazon the best-sellers are always presenting their products the best way possible, Hi-Quality photos, proper photo editing and some times 360 product photography and videos are the most important factor in selling your products on Amazon. in PiXi Club we offer:
Hi Quality Product Photography
Professional Photo Editing
Professional Frame Design based on your brand
360 Product Photography
Video production for your company and the products
Helping people is the best way of marketing period. Iranian Real Estate is built to help people to find what they want Faster, Better and Easier, we also help them with the challenges they might face during the process.
We will also give YOU the opportunity to help people who need an expert like you.
We are promote you with word of mouth which is the best way of marketing.
Leads for Buying and Selling properties
Leads for Investment
Leads for Renting properties
Leads for Loan and Mortgage
With the help of very high demand professional designers we are able to create very engaging design materials for you to post on your Social Media or mail as a flyer.
Marketing materials you are sending out represent you and your business, so the more professional and engaging the design is the more professional YOU look.
Designing a marketing material is not easy, it depends on many different factors based on your business and your target market so do not risk your business just because you think with the new technology things are easy to do, always leave it to the professionals.
Every body can use those tools but not everyone can afford the pros.
Social Media Post
Flyer
Email Design
Property brochures/info sheets
Landing Page Design
We are certified Digital Marketing Managers from University of Toronto.
it looks easy to do post on social media or place a paid Adword on google but the difference will show when you do it with professionals, you save more money and get more result.
Experts say Digital Footprint will never go away so you as a business owner should be careful how you start your online business
Social Media Post Management
Engagement Monitoring
Google Adword strategies
Digital Marketing Plan
Cost Analysis and strategies
A/B testing
Trending keyword strategy
And much more